Uniform size reduction is important for best quality of the product and to obtain the same, we introduce cutting edge technology based multi mill that delivers the specified size output in the efficient manner and its reliable output has made us popular as best multi mill manufacturer in the market. The offered product is leading over the conventional pulverizer, mixer, chopper for the controlled size reduction feature and ideal for the wet as well as dry material in the all sectors, where the uniform size of the material is significant. All the contact parts of this multi mill are manufactured from the AISI 316 SS material and non contact parts from the AISI 304 SS.
This pharmaceutical multi mill is designed to operate on the principle of variable force swing beaters having knives and impact edges. These beaters rotate inside the limited screen in order to obtain the required size reduction of the material. The hopper at the top is provided for the feeding of the material and enters to chamber, where size reduction occurs. The processed material passes through the screen and accumulates in the container placed below the multi mill. The speed and direction of the knife and impact edges is easy to change, while the simple design of the mill ensures easy cleaning after the process.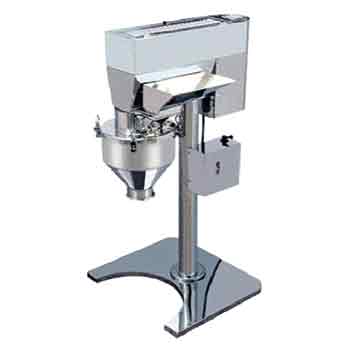 Standard size options are available in the offered multi mill, whereas a different combination of the knife/ impact edges, screens and speed is available also available upon request, which is available spanning India as well as overseas at the most competitive rates.
Delivers controlled size output across its lifespan
Made from top grade SS material to prevent contamination
All the parts are well balanced and ensures seamless execution
Speed and direction of the blade is adjustable as per need
Easy to disassemble and easy to clean
Design is as per the cGMP standards
Ideal for wet material as well as dry material size reduction
5 mm to 12 mm hole diameter screens are available
Number of blades and screens can be combined as per requirement
The variable frequency drive enables multiple speed control