Gradation is one of the important processes in the pharmaceutical to get the perfect product quality and to help them obtain the same; we introduce the ingeniously designed range of the Vibro sifter, made to thoroughly remove oversize contamination from solid or liquid material. The unmatched screening at low power consumption has made us preferred manufacturer in the pharma segments. The offered screening machine/ vibro screen is appropriate for size based separation of any type of material (e.g. separation of solid from solid, solid from liquid, etc), wherein the amplitude of the vibration is adjustable as per your requirement.
Unlikely to traditional circular Vibro sifter machine, Vibro Screen Manufacturer the offered one makes use of gyratory motion in sieving and straining operations that not only ensure the uniform separation of the material, but also prevent the size reduction of the material. The amplitude of the vibration The contact parts are manufactured from the AISI 316 SS material, whereas non contact parts are from AISI 304 SS material in order to ensure 100% contamination product at the end of the screening process. Stringent quality inspections are carried out, followed by ISO, cGMP quality controlled manufacturing to ensure its conformity, hence ensures seamless performance throughout its lifespan.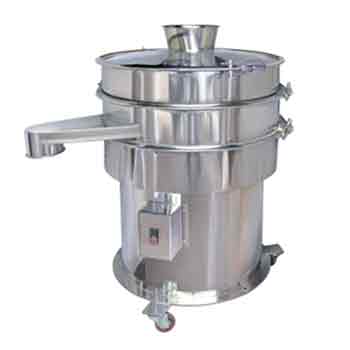 The offered Vibro Screen designed to acquire optimum space, especially headroom and therefore it requires almost half of the height over traditional one and fit almost into every production line. Dust cover is provided on the top of the screen that delivers dust free sieving experience to you. We already have a huge stock of this Vibro sifter in the standard dimensions, whereas personalized range is also available as per your drawing or specifications.
Simple & ingenious design provides high speed and precise separation of the any size of material
AISI SS 316 body guarantee for the 100% contamination free separation
The modern design requires less space to fit in the production line
The dust cover prevents the dust spillage during the free sieving
The precise integration of the parts ensures noiseless operation all through the life span
Requires less power over traditional Vibro sifter
Available in capacity ranging from 500kg to 20,000 kg
keytag – Dealers, distributors, wholesale,  supplier and Exporter of Vibro sifter, Vibro Sifter Manufacturer, Vibro Sifter in Vadodara, Vibro Screen Manufacturer, Pharmaceutical Vibro Sifter India.